I know, I know, I owe you guys a post or two on our new re-upholstered curvy wing back, but it's taking a while to get all our pictures loaded, edited, etc. So it will be soon! Hopefully really soon! :) I promise, the wait will be worth it.
A couple weeks ago, I whipped up this quick and easy reindeer glitter art to get in the Christmas spirit. This was a little
Pinterest
project I found, originally by Kelsey of the blog Daisy Dreaming (see her original post
here
). Notice her
Anthro Inspired snow globes
like I made last year? Great minds think alike!
Supplies:
1. Canvas - I had bought a pack of 8x11 flat canvases a while back, so had this on hand.
2. Paintbrushes
3. Glitter - in any color, I chose red
4. Mod Podge (like Kelsey, you could also use glue) - I liked using the mod podge because it dries clear and I had a lot on hand from other projects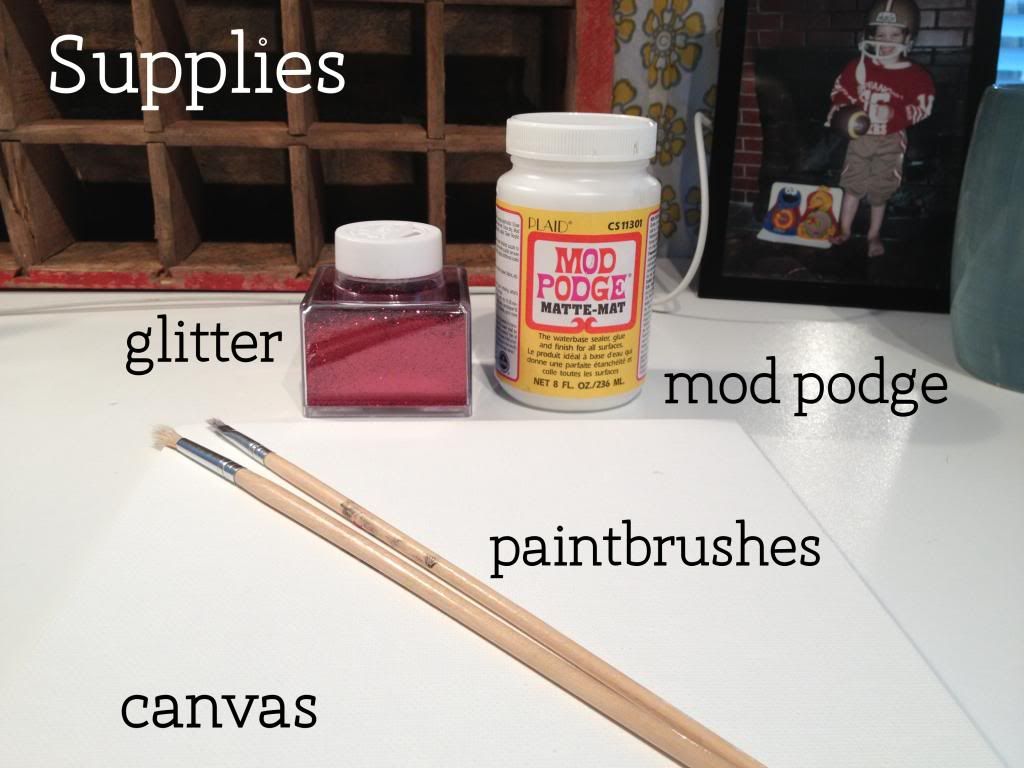 Step 1: Print out a reindeer stencil. I used the same one Kelsey did (find it
here
).
Step 2: Cut out the stencil and trace onto your canvas with a pencil.
Step 3: In segments, apply mod podge within the lines as best you can, then apply the glitter. Make sure you put some newspaper underneath, because glitter is messy! After I was done, if it looked a little thin, I just applied some more mod podge and repeated the process.
Step 4: Let it dry and frame it or leave it as is.
Ours is now sitting on our bookshelf behind my favorite nativity scene.
Project Cost Breakdown
Canvas - already had on hand
Mod Podge - already had on hand
Glitter - $4
Frame - $2 at IKEA
Total Cost - $6
What Christmas crafts have you been up to lately?