Hi there! How was your weekend? I hope it was filled with lots of Christmas lights, hot chocolate, warm fires and maybe some shopping (I definitely prefer shopping of the online variety this year). We had such a fun weekend. I took Friday off to catch up on life and use up some of my vacation days. It was much needed, especially this time of year when we are crazy busy, but in a good way.
Saturday we had our friends, Kim and Jake, over for dinner and then went down to Tacoma to Zoolights. None of us had been before and it was so much fun! They sell discounted tickets online and at Fred Meyer, which I would highly recommend since the line was really long when we got there. Also, there's not a lot of parking. We got in the park about 8 and stayed until 9:15 even though the park closed at 9 (there were still lots of people there).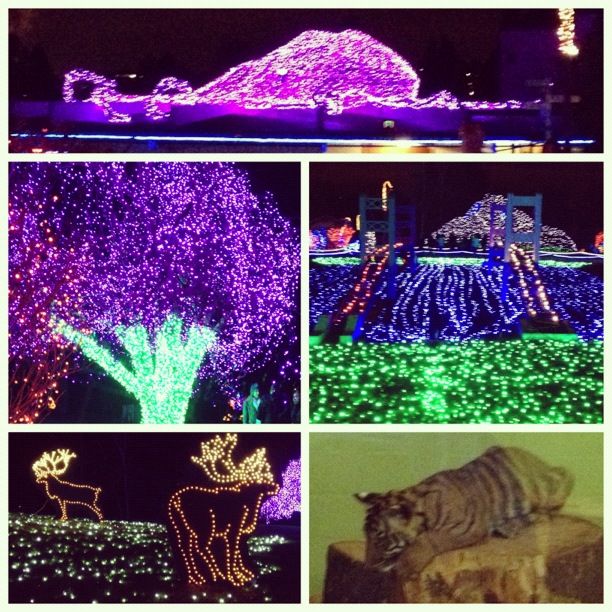 I was in love with this green and purple tree. When we walked by, we even saw a couple that had just gotten engaged by the tree! So sweet.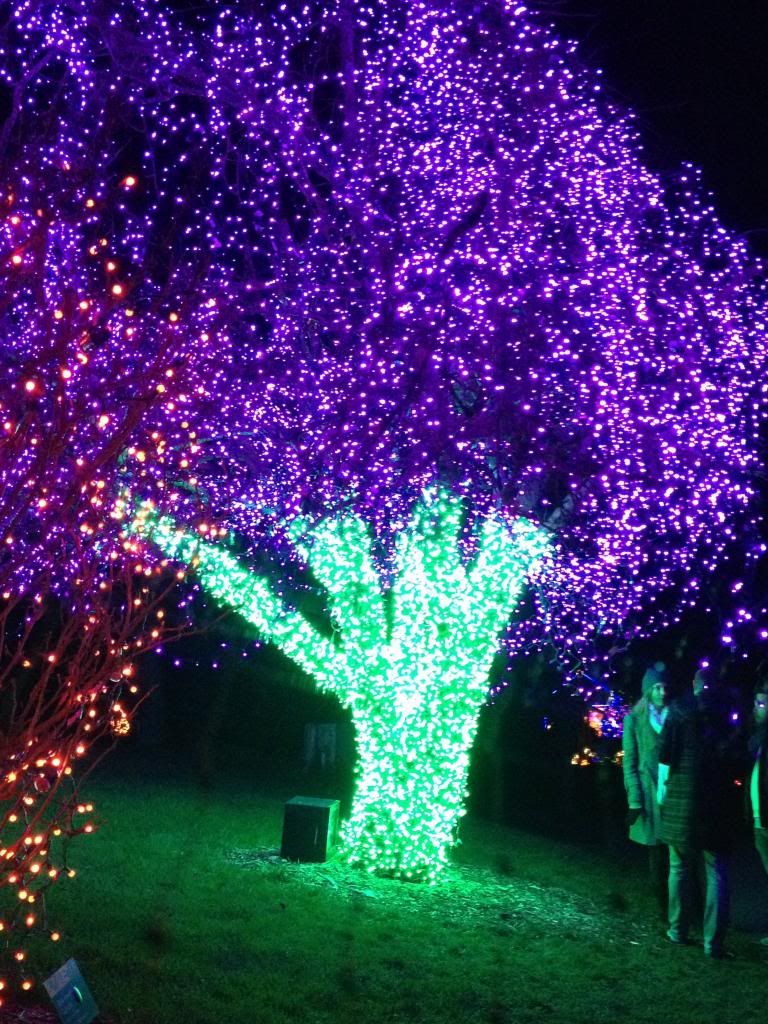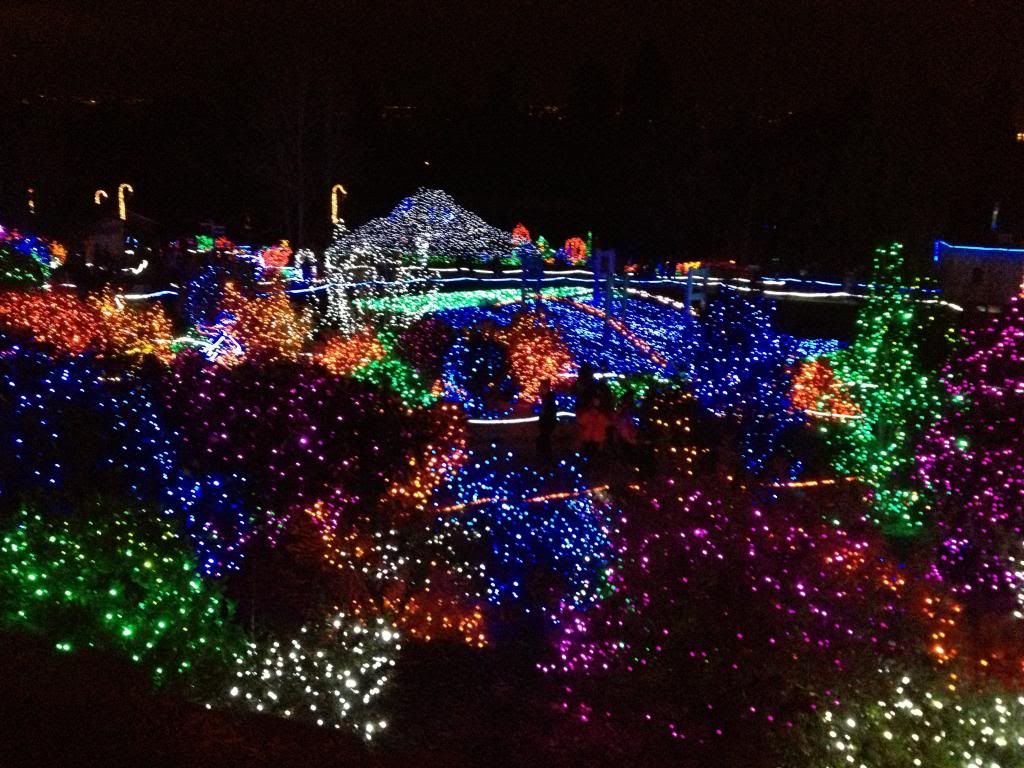 The best part was the baby tigers! There were two baby tigers and right as we walked up the zookeeper went in their cage to feed them! When we saw them, Zach and I both thought they were just like Brody. Haha. Huge, gangly, clumsy, rambunctious. They were so cute!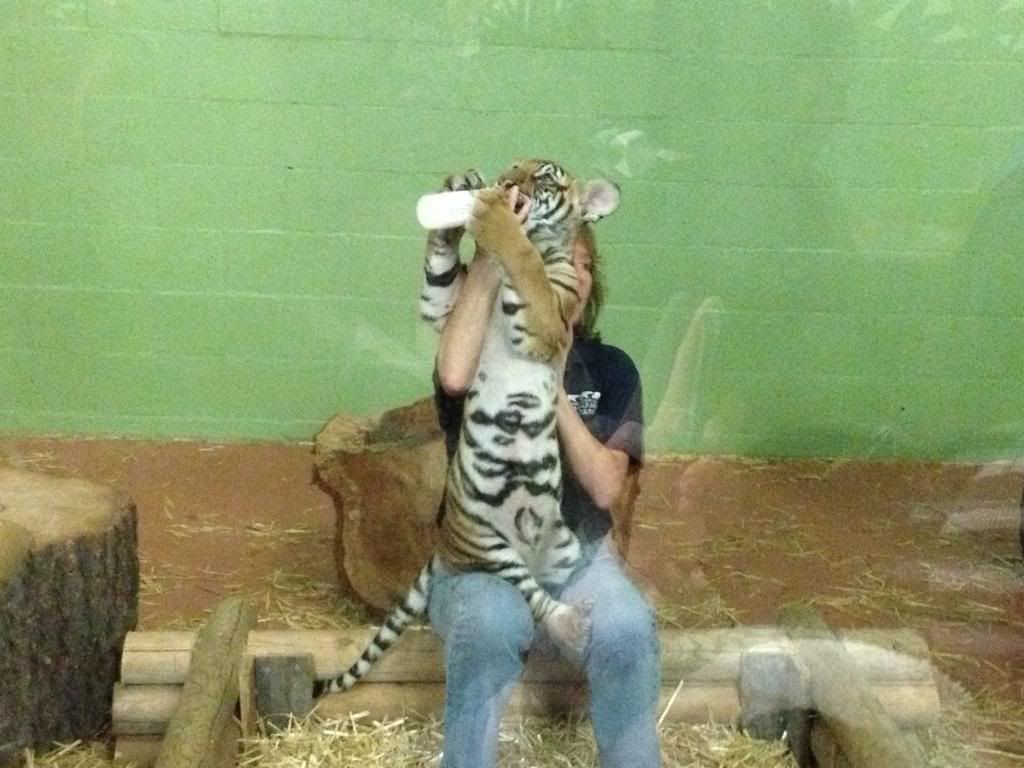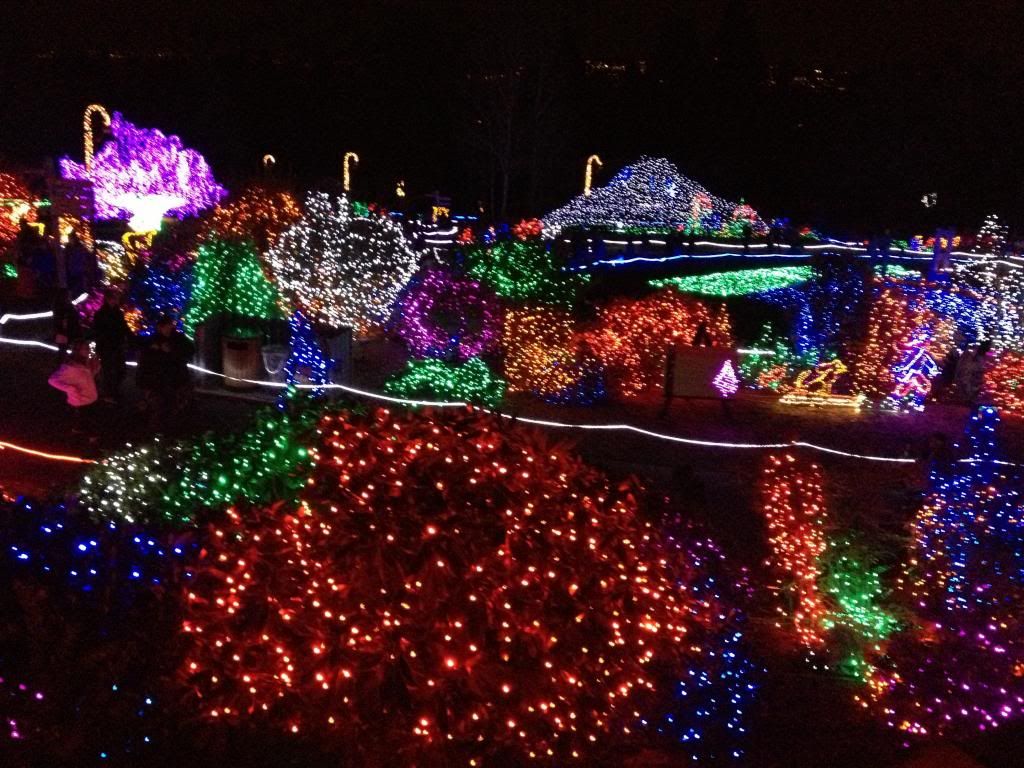 We had such a great time! We would highly recommend going to check out Zoolights. Hot chocolate, Christmas music blasting throughout. It was pretty busy, but you could definitely just walk around at your own pace. The only bad part was the penguins... if you know me, you know why... and they smell horrible!