I've always loved sugar cookies. You really can't go wrong. I mean, you can make them into any shape you want (
Yoda
, anyone?). And you get to decorate them and make them pretty with frosting and sprinkles.
I also love chocolate. That one's pretty self explanatory. And I began to wonder a few months ago what it would be like to combine the two??? Amazeballs. That's what. They were so good, I took them to our Friendsmas and did a "decorate your own" and they were mostly gone that night. Then I took them to my in-laws and they were most definitely gone. Very quickly.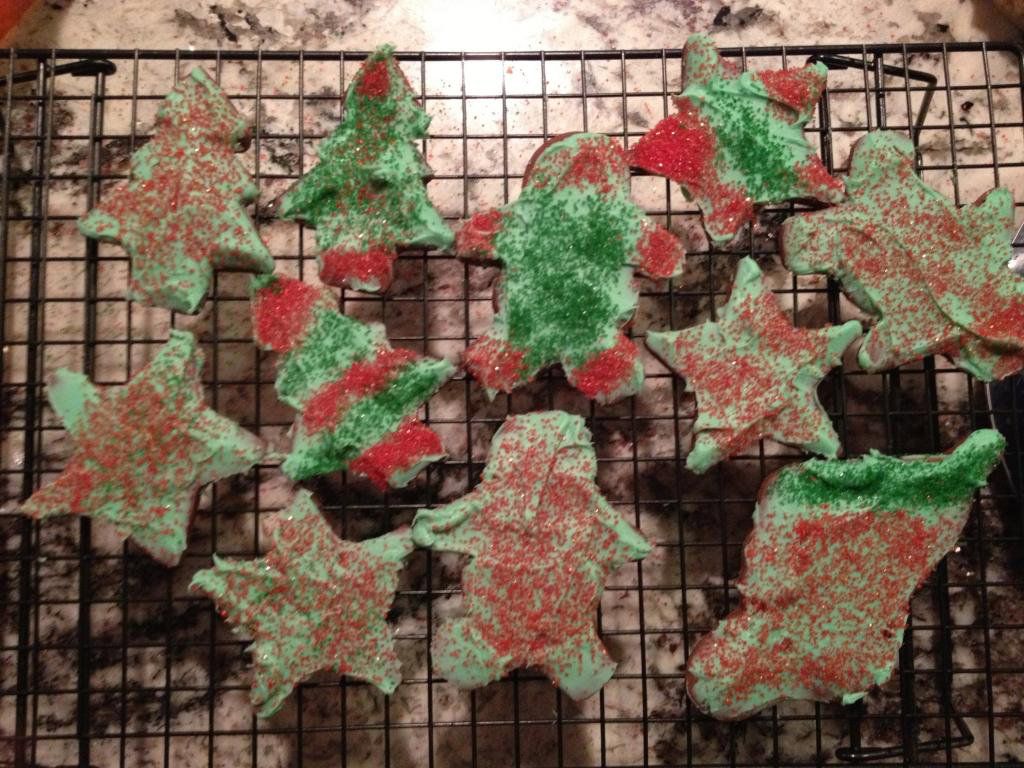 I found the
recipe from Smitten Kitchen
and they turned out great. A fun new twist on the classic Christmas sugar cookies. Here's the recipe:
Chocolate Sugar Cookies
// 350 degrees // 8-11 minutes //
Ingredients
3 cups flour
1/2 teaspoon salt
1/2 teaspoon baking powder
1 cup butter, softened (I used sweet cream butter)
1 1/2 cups sugar
2 large eggs
1 teaspoon vanilla extract
2/3 cup unsweetened cocoa
Directions
1. Mix butter, sugar, eggs, vanilla, and cocoa
2. Add in flour, salt, baking powder (recipes usually say to combine the flour mixture first, but I never do and it usually turns out fine!) and mix until smooth
3. Wrap and place in fridge to chill for an hour or so
4. Roll out dough using flour so it won't stick.
5. Cut in desired shapes
6. Bake on parchment-lined baking sheet for 8-11 minutes
7. Enjoy!